Weekly Wrap 8 October 2021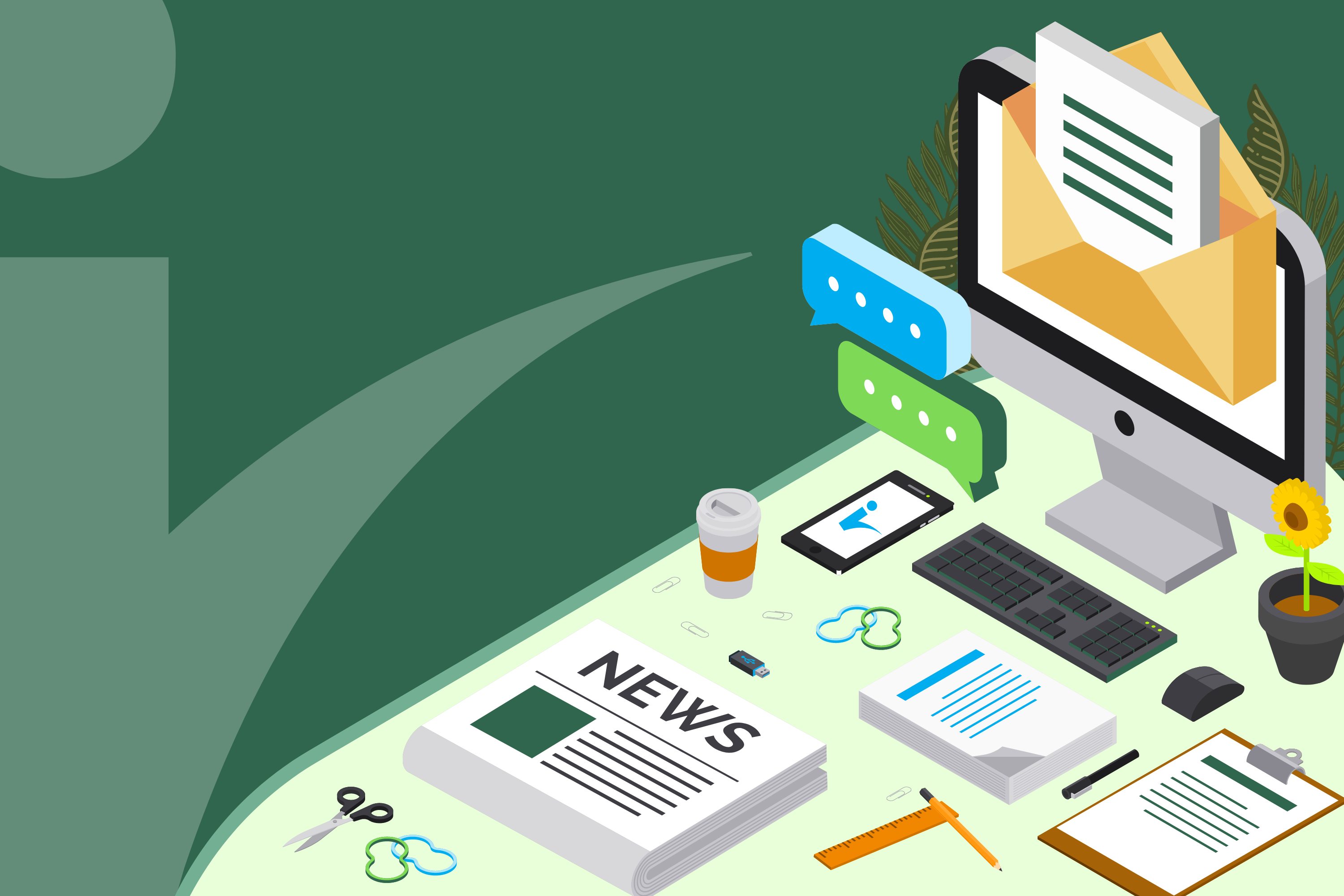 Aged care news highlights from the week ending 8 October 2021, aggregated by CompliSpace.
The information in the Weekly Wrap is aggregated from other news sources to provide you with news that is relevant to the aged care sector across Australia and worldwide. Each paragraph is a summary of the subject matter covered in the particular news article. The information does not necessarily reflect the views of CompliSpace.
---
Coronavirus/COVID-19 News
Supporting the return of visitors to Residential Aged Care Facilities (RACFs)
(Note: this excerpt is from the Department of Health newsletter. We cannot provide a link to the full version of this story until the Department of Health uploads it to their website.)
According to the Department of Health, the Australian Health Protection Principal Committee (AHPPC) has outlined the principles to remove restrictions on visitation to RACFs across Australia.
In a joint media release, the Minister for Health and Aged Care, Greg Hunt and Minister for Senior Australians and Aged Care Services, Richard Colbeck, welcomed the endorsement of these principles and encouraged states and territories to implement these principles through their public health orders.
Minister Hunt states that "aged care providers have a responsibility to support the wellbeing of their residents and we know this can be improved through face-to-face visits, whether it be family, friends, advocates or people providing cultural or community support."
The AHPPC strongly encourages all visitors to receive both doses of a COVID-19 vaccine before visiting a loved one.
Decisions to limit visitation must be proportionate and take into account the impacts of social isolation on resident health and wellbeing. Access should only be limited if a facility is directly affected by an outbreak.
Minister Colbeck said "Where restrictions have been reduced, I urge residential aged care providers to take every step to support visitors such as screening visitors at entry, encouraging the use of masks, and monitoring the use of common areas to support social distancing."
Work to update guidance will also be undertaken including updates to the Industry Code for Visiting Residential Aged Care Homes during COVID-19 and the National Aged Care Visitation Guidelines.
More information
The AHPPC advice on visitation can be found here.
Aged care providers can access the Aged Care Visitation guidelines here.
The Industry Code for Visiting Residential Aged Care Homes during COVID-19 can be found here.
National principles guide providers on visitors
According to Australian Ageing Agenda, Australia's peak decision-making committee for public health emergency management and disease control is recommending visitors to aged care facilities be fully vaccinated against COVID-19 but is not requiring it under new guidelines to open up aged care homes nationally. The set of principles developed by the Australian Health Protection Principal Committee are based on all jurisdictions revising their public health orders to open up residential aged care homes to let visitors in and allow residents out to enjoy activities.
NSW Health - visitors to return to RACFs
(Note: this excerpt is from the Department of Health newsletter. We cannot provide a link to the full version of this story until the Department of Health uploads it to their website.)
According to the Department of Health, the screening advice for residential aged care facilities has been updated for 7 October 2021.
The key messages for this update include:
From 11 October 2021 two visitors per day aged 12 years and over will be permitted to visit a resident in an aged care facility if they are fully vaccinated and their second dose was received at least 14 days prior to their visit. Children under 12 are not be permitted to enter an aged care facility.
Residents currently under stay at home Orders are permitted to leave the facility either by themselves or with a friend or relative to exercise (go for a walk) or for outdoor recreation provided they:
remain within 5 km of the facility or within their LGA
are vaccinated - residents who are vaccinated can attend an outdoor gathering in a public space of up to 5 people for outdoor recreation so long as all those at the gathering aged 16 years or over are fully vaccinated
wear a facemask or carry a medical certificate or other written evidence signed by a registered health practitioner or a statutory declaration by the person saying they have a physical or mental health illness or condition which prohibits them from wearing a facemask.
By 31 October 2021 any health practitioners attending a residential aged care facility under arrangement by the resident must have at least 1 dose of a COVID-19 vaccination. Please keep up to date with the latest information on the NSW Health website.
Updated COVID-19 factsheets for Transition Care, Short-term Restorative Care & Residential Respite
(Note: this excerpt is from the Department of Health newsletter. We cannot provide a link to the full version of this story until the Department of Health uploads it to their website.)
According to the Department of Health, to further assist providers, updated COVID 19 factsheets for the following programs are now available:
These factsheets include current guidance on general program delivery during COVID-19.
Other News
Aged care nurses in line for loyalty bonuses
According to Aged Care Insite, nurses working in the aged care sector could be in line for loyalty bonuses worth thousands of dollars under a government scheme. The minister for Health and Aged Care, Greg Hunt, released details of the $135.6 million pot which was originally touted as part of the federal budget response to the royal commission. The new initiative will reward full-time nurses with $3700 for each 12-month period they stay with the same aged care provider. Part-time and casual registered nurses can receive payment on a pro-rata basis, averaging $2700 each year. Nurses will be eligible in both 2022 and 2023. The payments come after a trying few years in a sector beset by damning revelations during the royal commission, constant workforce issues and a pandemic.
Only 3.8% of Australian aged care homes would meet new mandatory minimum staffing standards: new research
According to The Conversation, one of the most significant outcomes from the aged care royal commission was the federal government's commitment this year to mandate minimum staffing levels in residential aged care homes by 2023. Our study, published today, shows only a tiny fraction of aged care homes would already comply with the new requirements. Substantial increases in staffing will be needed across the sector, placing even more pressure on an industry already struggling to meet the needs of a growing number of Australians.
Aged Care Quality and Safety Commission Bulletin – September 2021
This issue of the Aged Care Quality and Safety Commission Bulletin covers:
Public consultation open for introduction of approved provider application fee
SIRS Priority 2 incidents now need to be reported
Do you have your behaviour support plans in place?
Quality Indicator Program Manual Part B recently released
Commission's expanded site audit program 2021–22
Update on new worker screening register and code of conduct reforms
Do you understand your Prudential Standards responsibilities?
From the Chief Clinical Advisor
New Alis module: 'Engaging with consumers about their care'
New and updated Commission resources.
Pressure injuries increase while weight loss, restraints drop
According to Australian Ageing Agenda, there have been over 800 more recorded instances of pressure injuries among aged care residents compared to the previous quarter, while unplanned weight loss and use of restraints continue to decline, the latest aged care quality indicators report shows. The Australian Institute of Health and Welfare's National Aged Care Mandatory Quality Indicator Program data shows there were 12,374 recorded pressure injuries across Australia in the April – June 2021 quarter, up from 11,554 during the January – March period.
Webinar on aged care funding reforms: 13 October
The Department of Health will be hosting a webinar to update you on new and upcoming funding and reporting requirements:
why changes have been made to reporting requirements including how providers can get involved in consultation
basic daily fee reporting requirements
changes to the Aged Care Financial Report (ACFR).
The webinar will be held on Wednesday 13 October 2021, 2:30‑4:00pm AEDT.
Register now and learn more about the webinar on the department's website.
It is relevant for aged care executives including CEOs, CFOs, quality and assurance managers and residential aged care facility managers.
This is the second in a series of aged care reforms webinars focused on funding and reporting. A recording of the first webinar is now available Aged Care Funding Reforms – Introduction
If you have any questions or trouble accessing the webinar please contact communication.agedcare@health.gov.au
Campaign aims to attract Indigenous workers to care sector
According to Community Care Review, the government has launched a campaign to attract Indigenous Australians to the care and support sector, including aged and disability care. The national A Life Changing Life campaign is part of the NDIS National Workforce Plan 2021-2025. NDIS minister Linda Reynolds said the campaign aims to highlight the rewarding, varied and sustainable job opportunities that exist within the sector.
Nominate now for the Council of Elders
According to the Department of Health, to ensure the voice of senior Australians is kept at the heart of the Australian Government's $17.7 billion aged care reforms, a Council of Elders is being established as an important part of new governance arrangements.
The role of the Council will be to provide consumer centred advice, based on consultation with senior Australians, to the Minister for Health and Aged Care, Minister for Senior Australians and Aged Care Services and the Department of Health.
For more information on the Council of Elders and how to nominate, visit the department's website.
Nominations close 15 October 2021.
New reporting: Form now available for First Food and Nutrition Report due 21 October 2021
According to the Department of Health, if you signed an undertaking with the Department of Health for the 2021 Basic Daily Fee supplement, your first Food and Nutrition Report is due by 11:59pm AEDT on 21 October 2021.
The form is now available on the My Aged Care service provider portal. Download a copy of the explanatory notes to help you complete the report.
The Food and Nutrition Report will look at the quality and quantity of daily living services provided to residents, with a focus on food and nutrition. It is for residential aged care services and Multi-Purpose Services.
Please note that supplement payments will cease if reports are not submitted by due date. Back-payments will not be provided.
If you have any questions or require assistance with the report, please email BDFS@stewartbrown.com.au
Legislation
No significant developments this week.