Aged Care Law Monitor is a quarterly report that summarises key legal, regulatory and compliance changes that affect the aged care industry.
The current edition is available now at no charge for Aged Care Essentials subscribers.
The purpose of this report is to help aged care boards and leaders more effectively monitor the large number of laws, regulations, guidelines and codes that apply to aged care operations.
Aged Care Law Monitor is designed to be incorporated into an aged care facility's board and executive reports and includes links to key reference material that will help you understand what your obligations are and how you can meet them.
Why did CompliSpace create Aged Care Law Monitor?
The pure scale of the legal and regulatory obligations facing Australian aged care facilities, as well as the pace of change, makes it very difficult for boards and executive teams to gain a simplified view of key changes and the actions that may be required to meet their compliance obligations.
Aged Care Law Monitor documents both recent and upcoming developments and includes sections for both national and state-specific information.
What does CompliSpace monitor for Residential Aged Care Providers?
The CompliSpace Content Team currently monitors laws, regulations, guidelines and codes across nine distinct jurisdictions (federal and state/territory) including*:
45 federal Australian Acts, Regulations and Standards
9 international and Australian Standards
5 Aged Care Compliance Resources
200+ individual pieces of state/territory Legislation
*A complete list of what the CompliSpace Team monitors is in the appendix of Aged Care Law Monitor
How to get your free copy of Aged Care Law Monitor
Aged Care Law Monitor is delivered quarterly to CompliCare clients.
Because you are an Aged Care Essentials (ACE) subscriber, we wanted to share this report with you to demonstrate the level of care and attention to detail we provide to our clients.
Click below to request your copy of Aged Care Law Monitor, including the list of laws, regulations, standards and regulator guidelines that we currently monitor.
About the Authors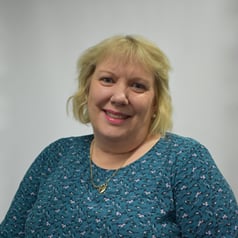 Ruth Greene
As a Registered Nurse with over 30 years' experience across the healthcare industry, Ruth has been employed in a range of management and clinical positions, and for several years worked as a consultant in residential aged care. Understanding organisational governance, risk and related quality standards has been a pivotal part of her work practices and has included maintaining and monitoring of legislative and regulatory requirements, as well as developing linked policy documents. Ruth is Principal Consultant – Aged Care, at CompliSpace.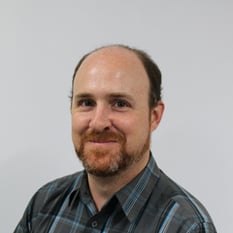 Mark Bryan
Mark is a Legal Research Consultant at CompliSpace. Mark has worked as a Legal Policy Officer for the Commonwealth Attorney-General's Department and the NSW Department of Justice. He also spent three years as lead editor for the private sessions narratives team at the Royal Commission into Institutional Responses to Child Sexual Abuse. Mark holds a bachelor's degree in Arts/Law from the Australian National University with First Class Honours in Law, a Graduate Diploma in Writing from UTS and a Graduate Certificate in Film Directing from the Australian Film Television and Radio School.